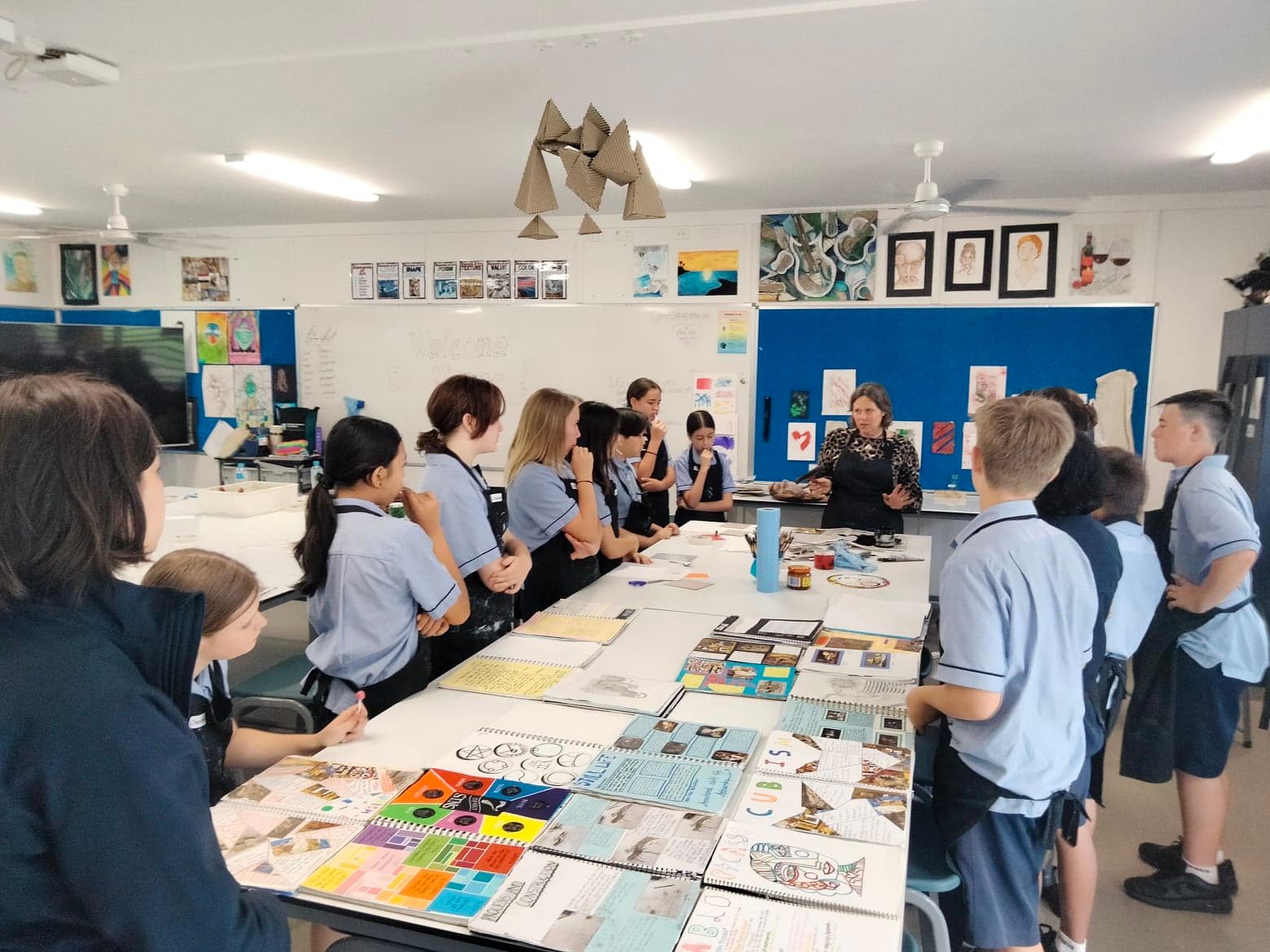 In October 2022, I was lucky enough to be an artist in residence at South Port State High School. On behalf of the Art Department, led by Mr Luke Lilly, colleague and friend Ms Claudia Pasten invited me to conceptualise a day of learning for the students. Claudia and I planned an incursion artist in residence workshop for the 16 year 7 students.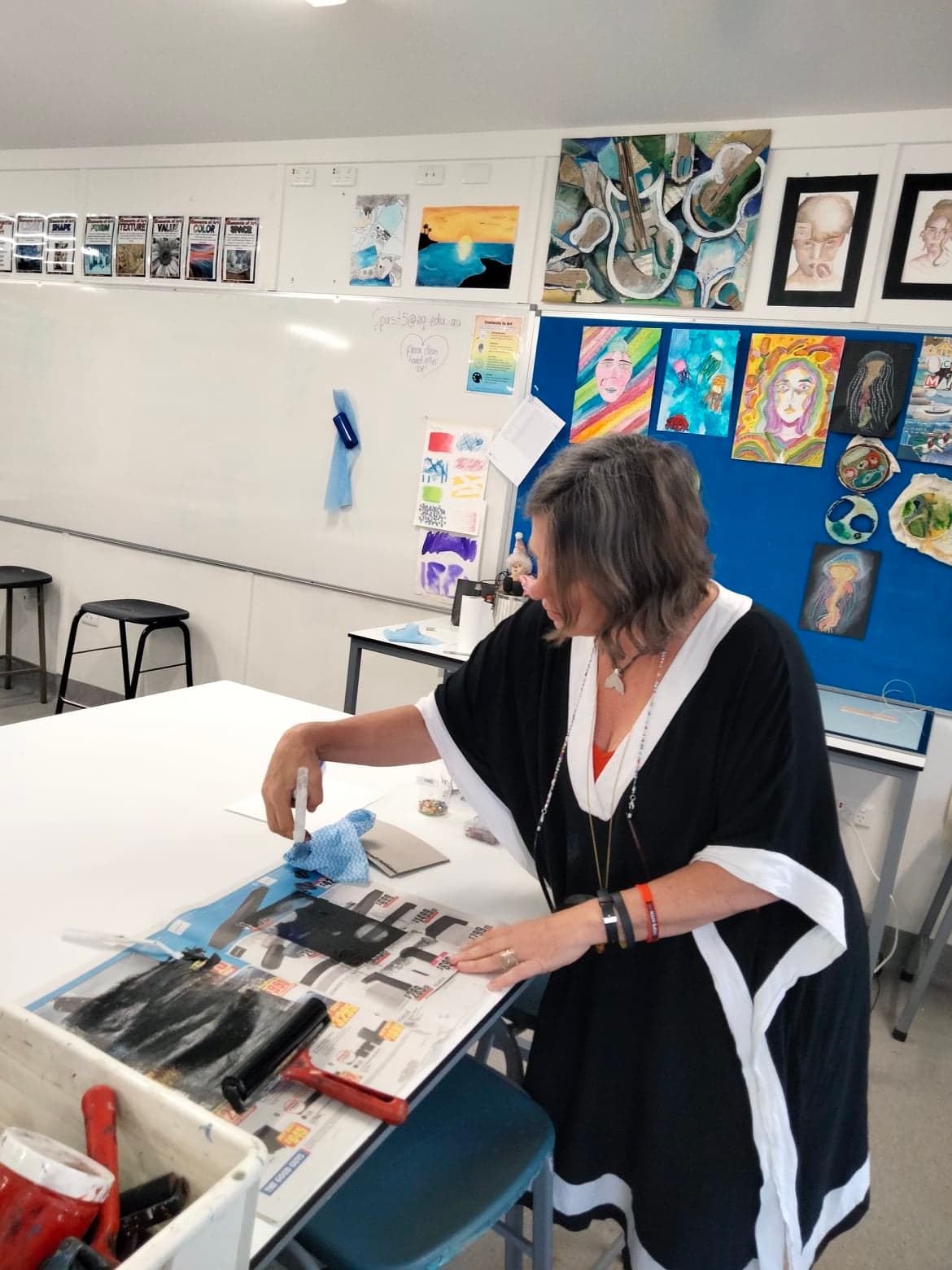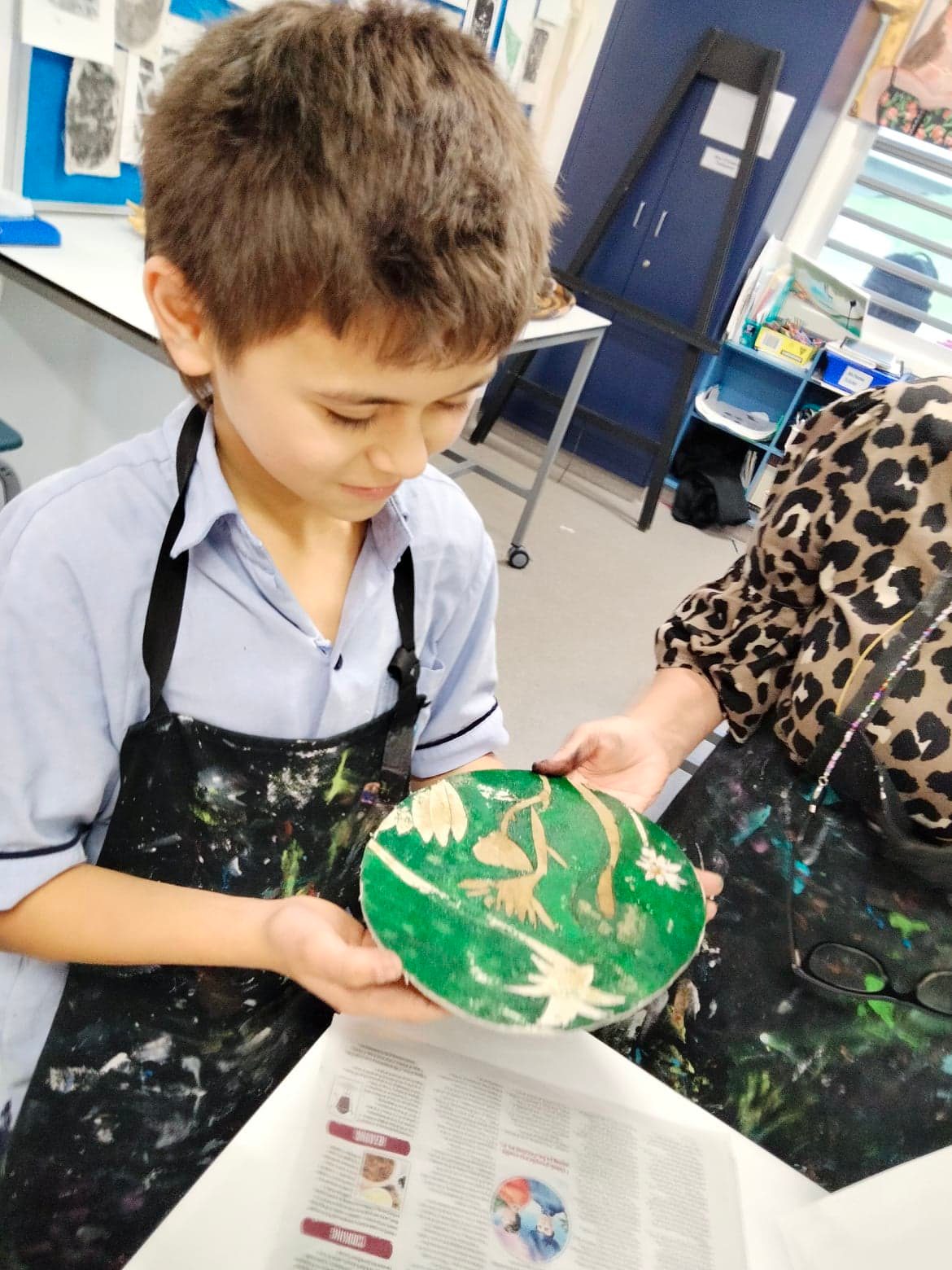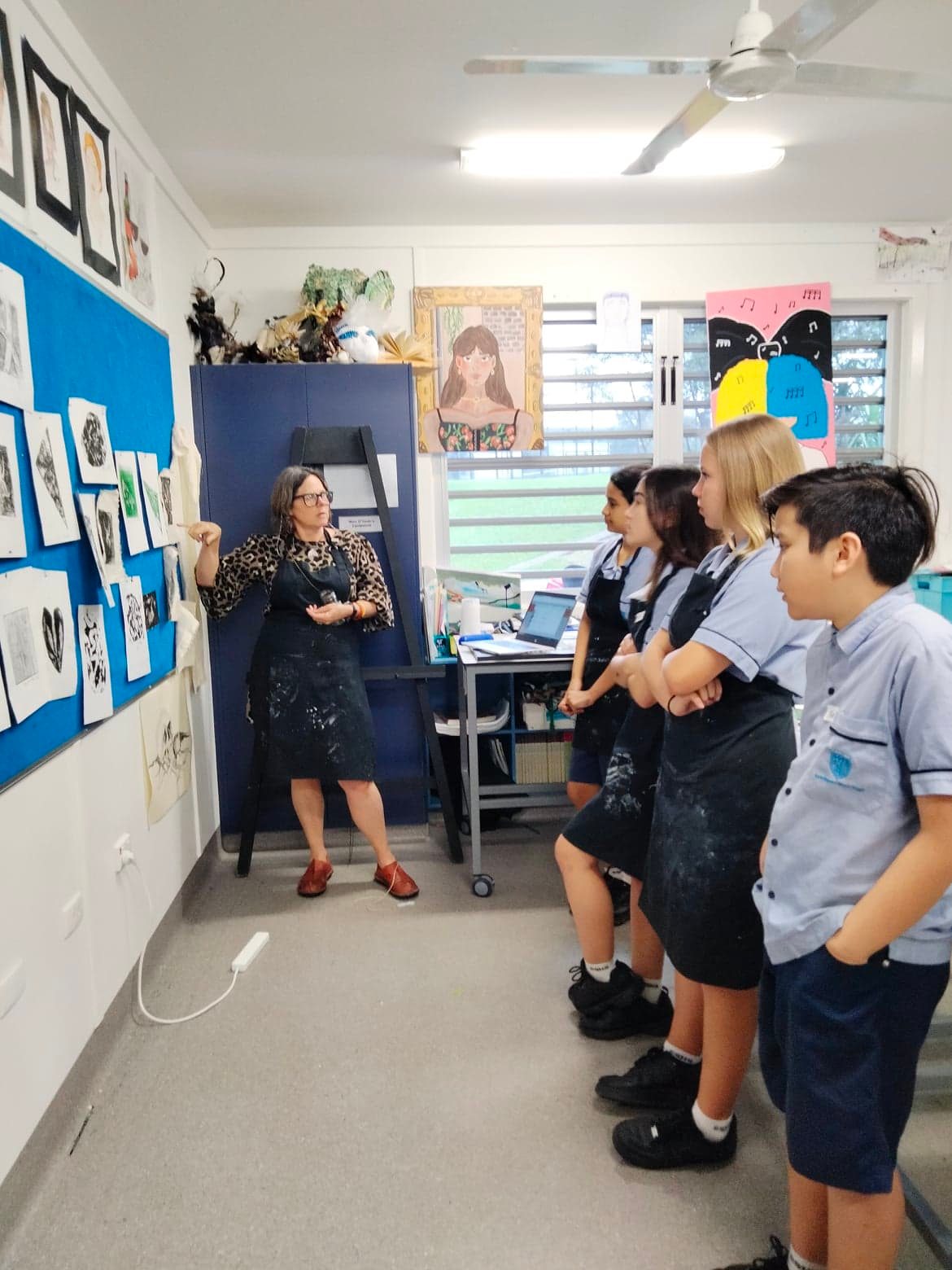 The day of learning was supported Jason Hassard, the Junior School Principal who visited the classroom during the workshop and said; 'how wonderful it was for the students at South Port High School to have a professional artist of such high calibre visit the school.'

Ms Pasten supported the students by having them released from their regular year 7 timetable to focus on their visual arts skills and to explore the medium of print making with Dr Moore.

The dedicated Visual Arts teacher said of the residency; 'The theme for the term was Deadly Sins and the students have been working hard all term on their visual arts diaries. I reached out to Dr Sarah Jane Moore and organised the residency in order to for the students to learn from a professional artist. I wanted the students to remember the experience for the rest of their lives. This turned into an enriching experience and fun filled day for all involved'.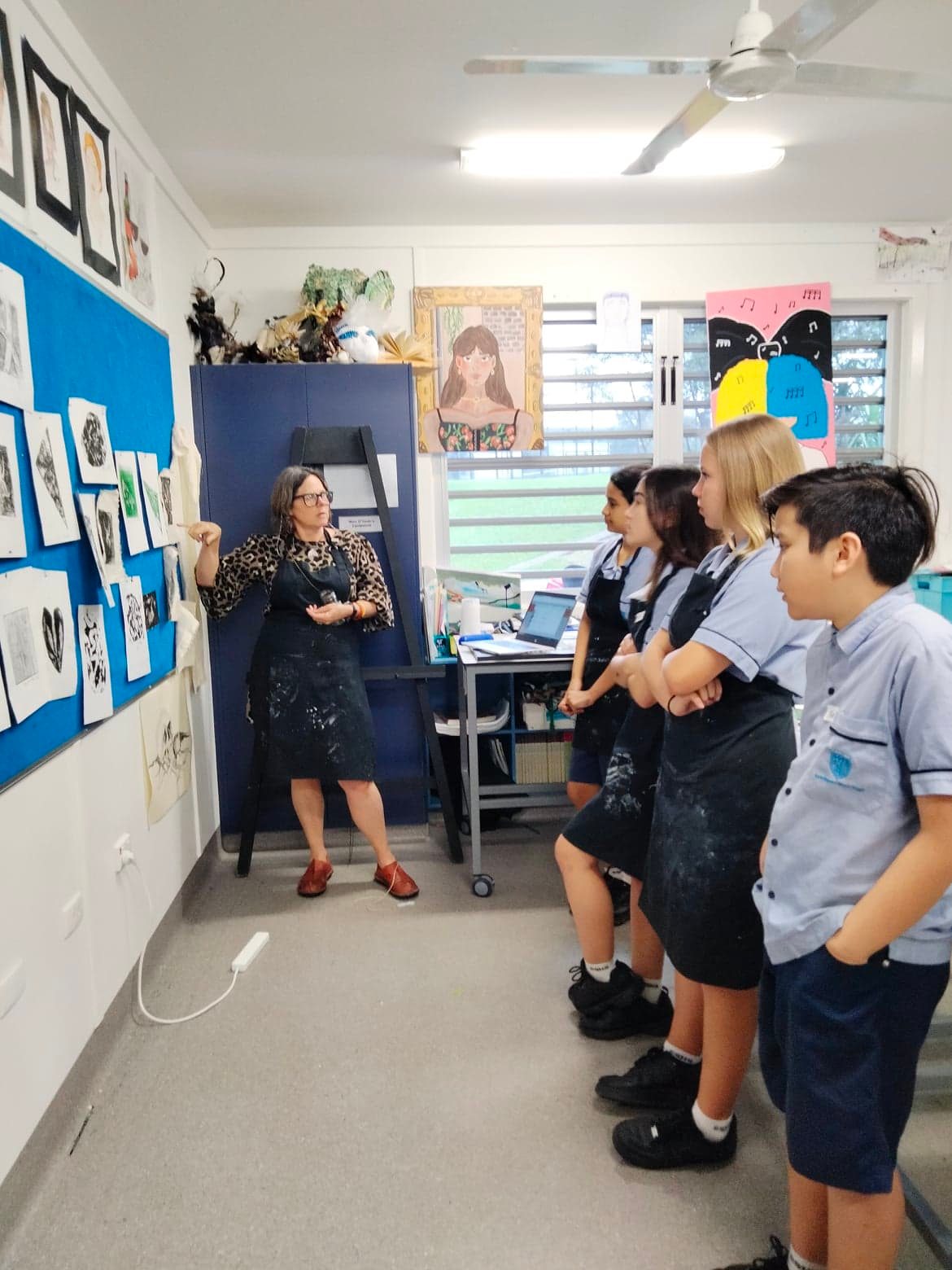 Talented visual arts student Natasha Pasten-Bennett said in an interview after the residency 'I learnt how to print make. I loved learning the etching process on clear acetate. It was fun.'

I am so proud of the year 7 Art Excellence students at South Port High School; their ideas were amazing and the collographs and etchings that they created during the workshop were outstanding.

I look forward to seeing the Through the Looking Glass perspex installation project that we began during the workshop come to fruition as the term progresses.

I would to thank Sean Bennett for constructing the Through the Looking Glass perspex and timber installation art work for the students to print on.
Gratitude and kudos Deputy Principal Junior/Secondary Katrina Bayldon and Dean of Students year 7 for supporting the project.