Play Based Encounters with Shells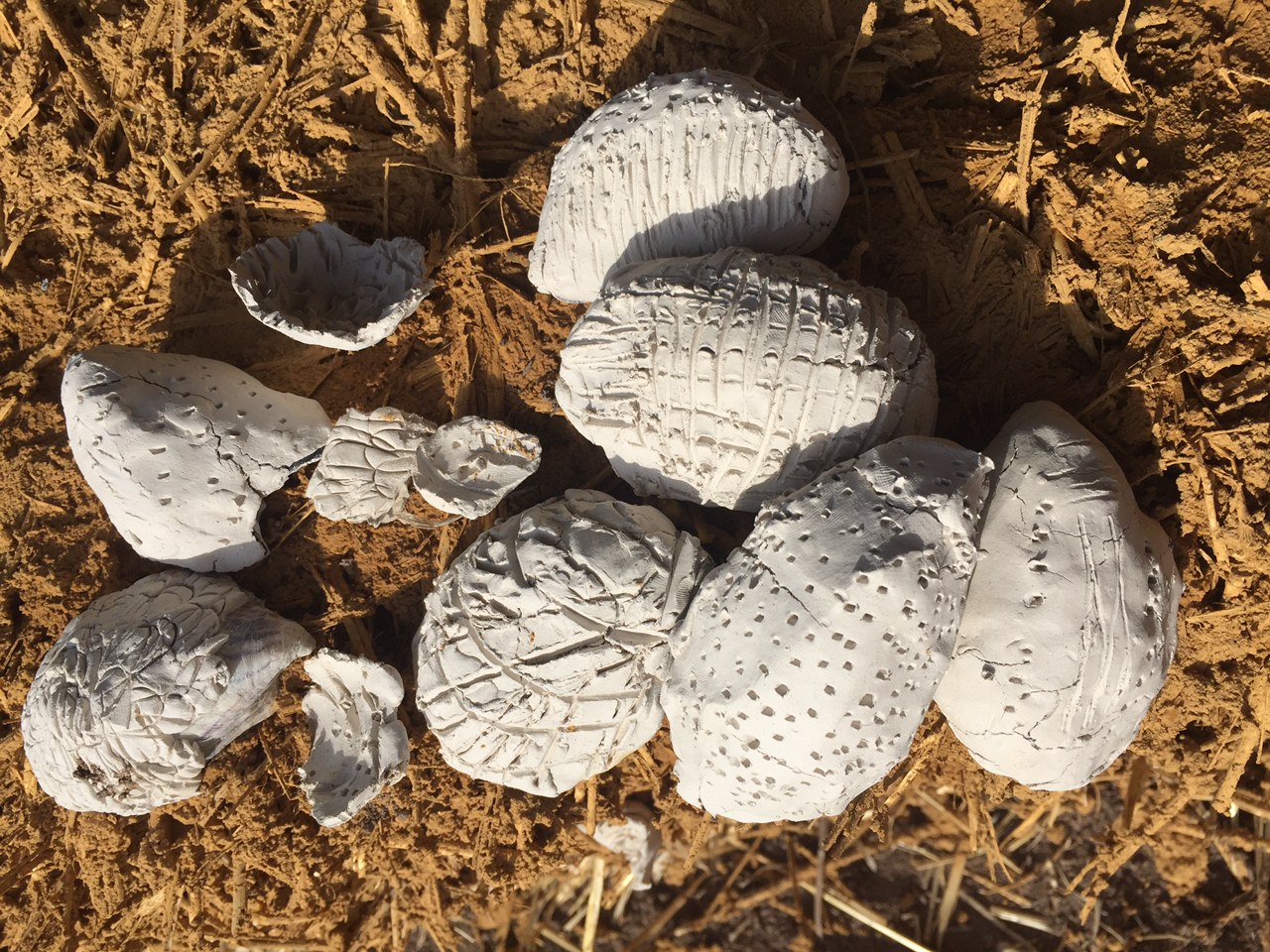 During the first weeks of the project I was fascinated with the notion of building oyster beds with children through nature based play with natural materials. I collected Baludarri shells from the fish shop on Bondi Beach, visited the local art store and procured some Blackwattle White Earthernware paper clay. I set up a series of oyster shell and clay encounters with children and young people ranging in ages from 2-17 years. The playful encounters produced a range of art works. I observed the children and noted how they all played with the shells in a variety of different ways. They piled them up and turned them over. They fossicked and sorted. Some of the children covered the shell with clay whilst others pressed the clay and used it as a mould to create their art works. Some children used the tools that I provided to pattern their works whilst others used the shells themselves to make marks.
I travelled down to a friend's property down the NSW South Coast and in Calderwood experimented with constructing oyster bed art works through constructing sculptural works with strawbales, oyster shells, the clay oyster art work that the children had created with Shoalhaven River Mud.
These experimental works were all created outside, in nature and were designed to be soft on the earth and sea, to be able to be built, composted and returned to the earth or the sea.
My research conversations with this technique continue. In the near future, I would like to build awareness of the Baludarri through play, encounter and collaborative art making. This notion focusses on building, constructing and enacting well being through intergenerational making and busy hands. The community engage with the oyster shells, the clay, the straw and the mud in continual and continued iterations and at different times. Working in this way is slow. It is gradual. It is connected. It is land based but deeply earthed in Sea Country.