Monthly Archives:
February 2021
Image
In December I self published the River Business Children's book. It's an island creation and is conceived, set and made in Tasmania (lutruwita / trowunna). Tasmanian wildlife, landscapes and connections inspired all elements of the book, from character development through to printing. It's a story of friendship, respect for river and sharing.

It can purchased through the web site https://www.riverbusiness.com.au/ or Hello Bronte, Lily & Dot The State Book Store, Hobart Book Store and Fullers Book store.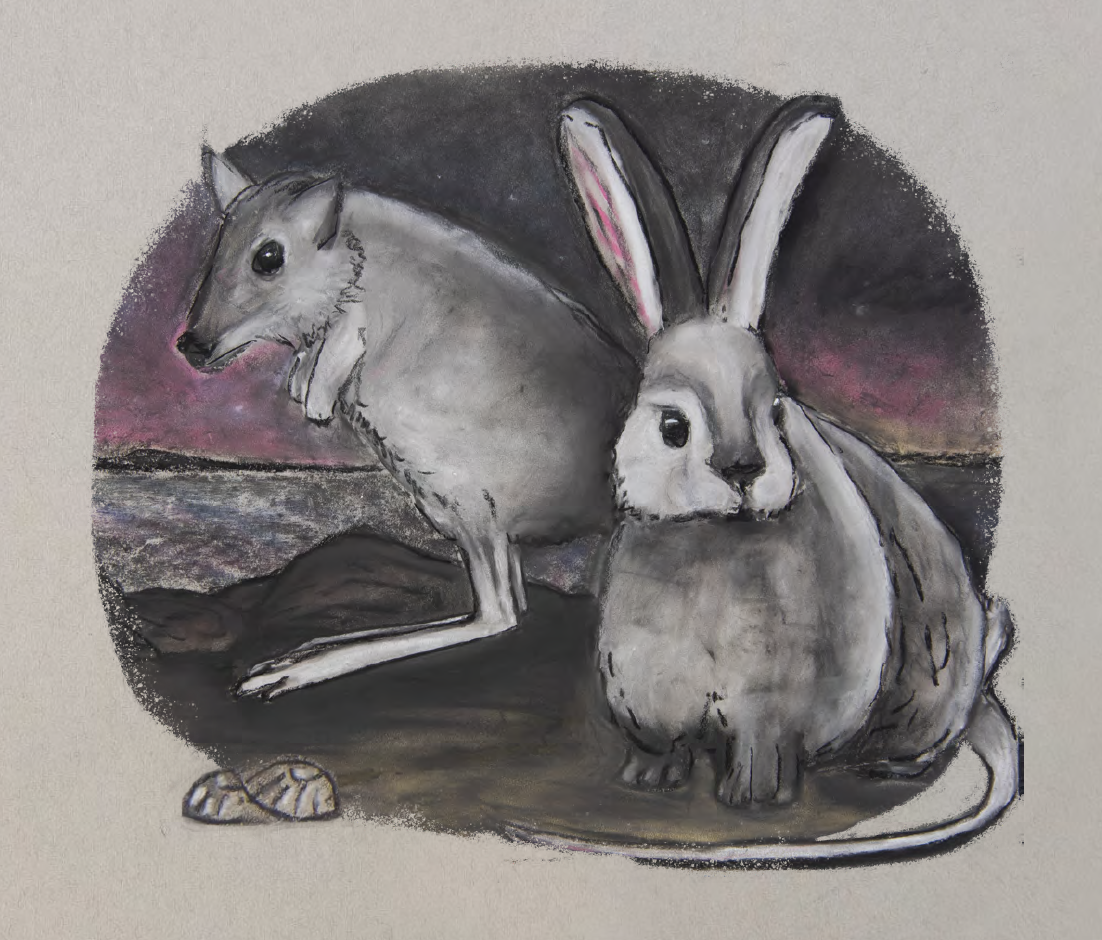 River Business brings focus to an unlikely but beautiful friendship between two night-time creatures. Through lyrical prose and soft illustrations, the book shows them sharing and overcoming their differences through joy, fun and river based play.
As parents, Sarah Jane and Erin want to surround their children with kindness, connection, love and friendship.

Tasmania is known as a place of great natural beauty and deep connections and
telling Tasmanian stories like this one will help build a shared understanding of this place, for locals and for those in other parts of the world.

The book shines a light on the Tasmanian Bettong (Bettongia gaimardi). Although once common throughout Australia, this species is now extinct in mainland Australia and is wholly protected with a near threatened status. The introduction of the European rabbit, land clearing and excessive grazing of stock are the main factors that have led to the decline in the population.

The Tasmanian Bettong is a small, kangaroo-like marsupial, with small paws, large feet and a very long tail. You'll find the bettong in eastern Tasmania, where they enjoy eucalypt forests and grassy woodlands. They are nocturnal animals, spending daylight hours in camouflaged grassy nests.

The book is a climate friendly children's book that honours the river and emphasises the importance of listening, caring and connecting to our natural water ways and engaging in nature-based play. It is kind to the planet and printed on 100% recycled paper using vegetable / soy-based inks. To avoid plastic, the paper is uncoated. It also has a stapled spine instead of harmful glues. At the end of its life, after being read by many children and adults, River Business can make its way back to the earth as compost.